A Countdown to Christmas: Music To Sooth the Savage Beasts
Every year people panic to find the perfect gift. We at T2C have been collecting idea's all year long to bring you the perfect gift guide at all price levels. When you're at the end of your rope trying to find the perfect Christmas present this year, come to this guide for some great suggestions.
I am seriously in love with Louis Rosen's music and talent. Recently I discovered two of his albums that are making me thrill, as they send me to a musicality induced heaven. Rosen's melodically structured music reminds me of Adam Guettel's pieces that cut into the heart and at the same time sooth and heal.
It Is Still Dark: Three Suites is divided into, you guessed it, three parts. The first section, is five-part Winter Carols, features solo pianist Kimberly Grisby and Charity Wicks on an inspiration of Charles Dicken's Christmas Carol, including a charming and uplifting "Streets of London, Christmas Eve", a reflective and nostalgic "Christmas Past" and a dark and foreboding "Christmas Present."
Next up is A Suite for Clarinet and  Piano with Grisby and Andrew Sterman, on clarinet. These pieces offer  "Overture in Miniature", "To Olga," "Lost" and a reflective "Round", filled with tenderness
Finishing up the CD is Broadway vocalist Darius de Hass, who excels on "Emergency", "It Is Still Dark" and the Evita sounding "It Was Jazz Music."
This album with have you sighing with peace, joy and good will towards all.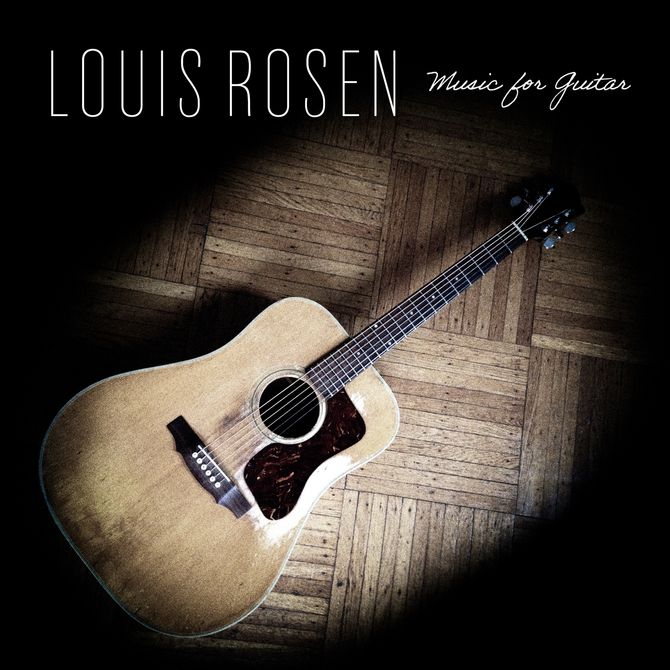 On Music For Guitar, Rosen performs playing both nylon and steel strings on original pieces. The music feels, reflective, gentle, calming and ready for a yoga stretch or wrapping Christmas presents in harmony with the world
Music For Guitar available at Louis' Store,Amazon.com,iTunes
Look for my full reviews in the coming days.
FAMILY'S A BITCH-THE END OF SUCCESSION — Sunday's finale of Succession (HBO) was a mixed bag. I'll be honest: At first I thought the finale was totally underwhelming, but after some additional thought and reading some other excellent reviews, I've come to the point where I now believe it was, pure and simple, how it had to end.
Greg didn't win the crown; Tom did, but only as a puppet master for the notorious Swede Alec Matsson. One terrific take on the show said that there were never really any heroes; just a family fighting for control and only really fighting with each other.
If you followed this season closely, you knew full well that none of the siblings could really do anything near what Logan Roy did. In the episode where he chastised them all by proclaiming you are not serious people- you – it should have immediately tipped you off that an outsider, yes Tom, would get the crown.
Roman melted down at the funeral; Shiv changed sides so often you never really knew where her loyalties lay and Kendall had him own set of issues. Also, the fact that he killed someone in Season 1 came into play again.
Creator Jesse Armstrong wrote this one (With Open Eyes) and it was as strong, while being a bit confusing, as everything he's done. Truth be told, he was right to end it now as some of the themes kept repeating. Sure Brian Cox was not in the last few, but his presence still loomed large. Face it, none of the siblings could have done what he did.
The Candy Kitchen, that he would inherit the whole shebang. The Candy Kitchen does exits in Bridgehampton, New York and actually is a fine, fine establishment. I bet they'll be packed this week!
Funnily enough, in the next-to-final scene with the three siblings, Kendall said that his father told him years ago, at
The last scene of he show was a dejected Kendall wandering near the water with Logan's bodyguard Colin. I wondered, as did many others, whether he'd off himself. He didn't.
Is there room for a sequel or spin-off? Of course. Tom is the prefect puppet master for Matsson. There definitely is more intrigue to come. Brilliant writing and acting. I can't see any of the actors ever equaling what they did on this show. Bravo!
SHORT TAKES — Talk about promotion! Q1043's latest one involves a golden shovel! Sounds like something out of Willy Wonka! … Micky Dolenz jets off to London today for the weekend's James Burtonevent with Van Morrison; John Oates; Brian May; and more. We'll have details next column … Eric Clapton's London-tribute for the recently departed Jeff Beck was just excellent.
I watched all 9 seasons of the CW's The Flash and the first 5 were pretty terrific. The remaining ones got poorer and poorer as the original cast disappeared one by one. Grant Gustin, The Flash, was there the whole time, but their finale last week was terribly confusing – save for a song by Tony Award winner Jesse L. Martin (for Rent) – a key member of the original cast. The last two seasons had a myriad of costumed villains, some from the comic, some not, but just wildly messed up. The CW was sold to Nexstar last year and big changes are in their future. Sad … and, CNN is reporting that Universal Music is close to snapping up the rights to the Queen-catalog for $1 billion-plus. Good for them.
Disney had it previously, but Queen's music is more popular than ever before. It's a real shame Freddie is not her to share in it. If you wondered the record for the biggest previously was for Bruce Springsteen's catalog at $500 million.
NAMES IN THE NEWS — William Schill; Crimshaw; Joel Diamond; Katherine Clarke; Terry Jastrow; Anthony Pomes; Barry Fisch; Mark Bego; Dave Sholin; Les Bider; Lush Ice; Steve Walter; Peter Abraham; Jack Cunningham; Randy Alexander; Howard Bloom; Ken Dashow; Norena Barbella; Angela Tarantino; and BELLA!