Broadway in Bryant Park ended Thursday. The 106.7 LITE FM's popular series brought the best of Broadway and Off-Broadway together for FREE performances.
The Bryant Park stage is located at 6th Avenue between 40th and 42nd Streets. Lawn seating is first-come, first-serve.
This week's performances featured the casts of: This week's performances will feature the casts of Tootsie (Katerina Papacostas, Nick Spangler, Britney Coleman, Shina Ann Morris, Diana Vaden).
The Phantom of the Opera (Ben Crawford, Kaley Ann Voorhies, Paul A. Schaefer)
Frankenstein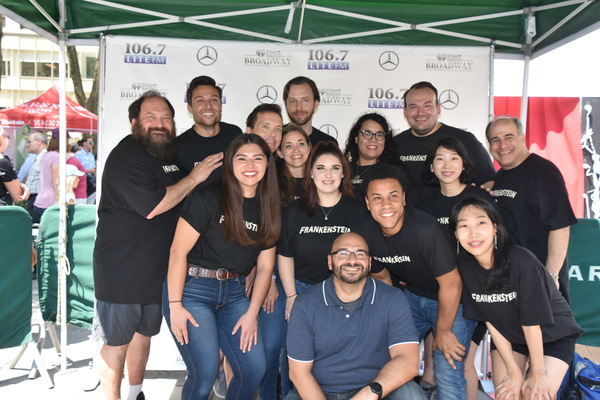 Victor Sosa joins Michael A. Green, Lauren Hugh, Clint Hmrosco (Director), Tricia Zuskind, Daniel Robert Burns, Lauren Coccaro, Stephanie Lourenco Viegas, Dylan Bivings, Marc Christopher and members of the creative team