Broadway in Bryant Park Features Oklahoma, Beautiful, Pretty Woman and Star Wars
Chris Bannow from Oklahoma!
Broadway in Bryant Park continues through next Thursday, August 15, at 11 a.m. every Thursday from 12:30 p.m. EST – 1:30 p.m. on the Bryant Park Stage. The Bryant Park stage is located at 6th Avenue between 40th and 42nd Streets. Lawn seating is first-come, first-serve.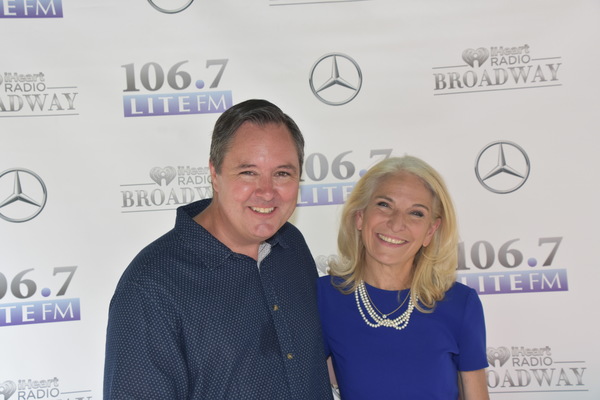 This week's performances featured the casts of Oklahoma! (Denver Milord, Chelsea Williams, Chris Bannow)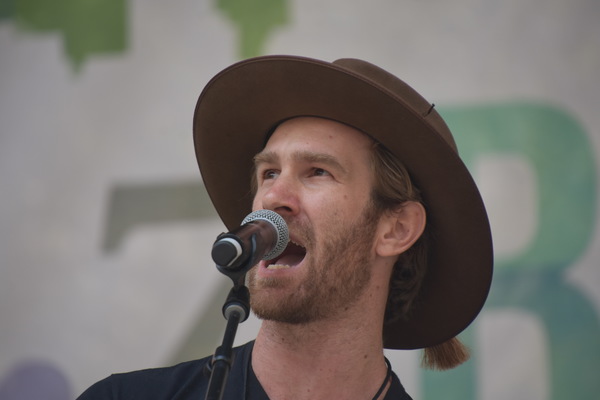 Pretty Woman (Jillian Mueller and Brennin Hunt).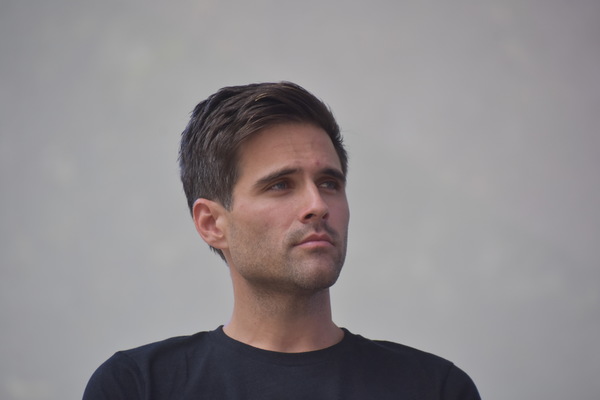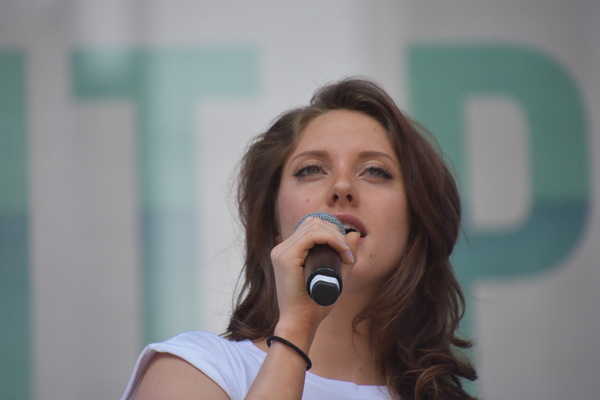 Beautiful (Josh A. Dawson, TyNia Brandon, Housso Semon, Salisha Thomas, Jay McKenzie, Sara Sheperd, Yasmeen Sulieman and Michael Stiggers)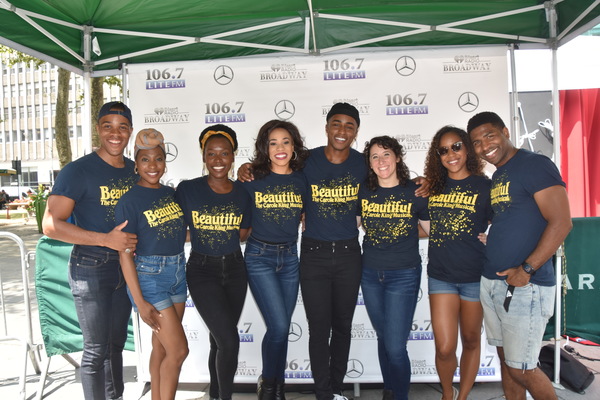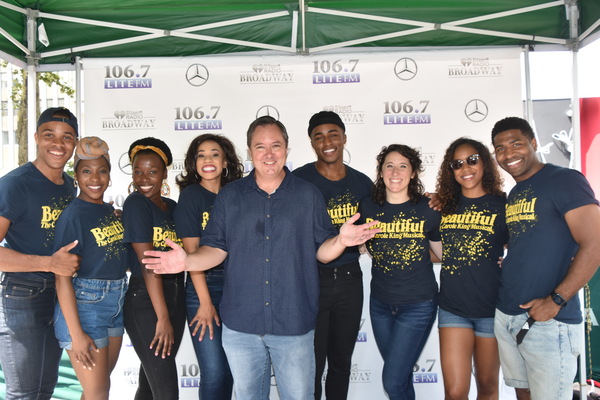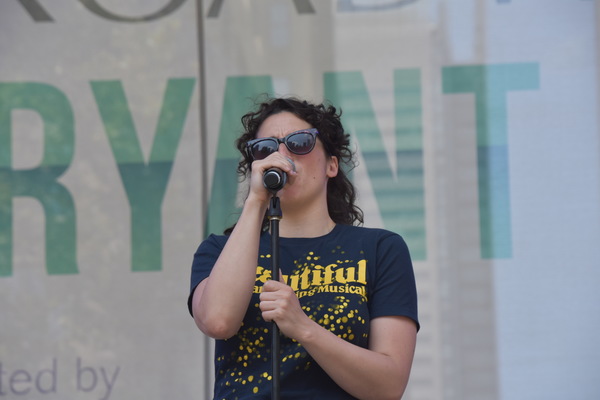 A Musical About Star Wars (Taylor Crousore, Scott Richard Foster and Emily McNamara)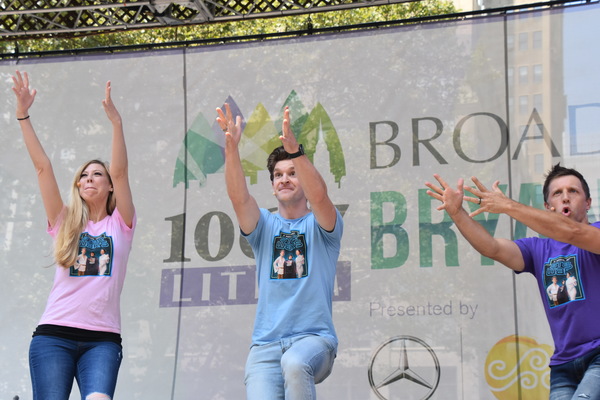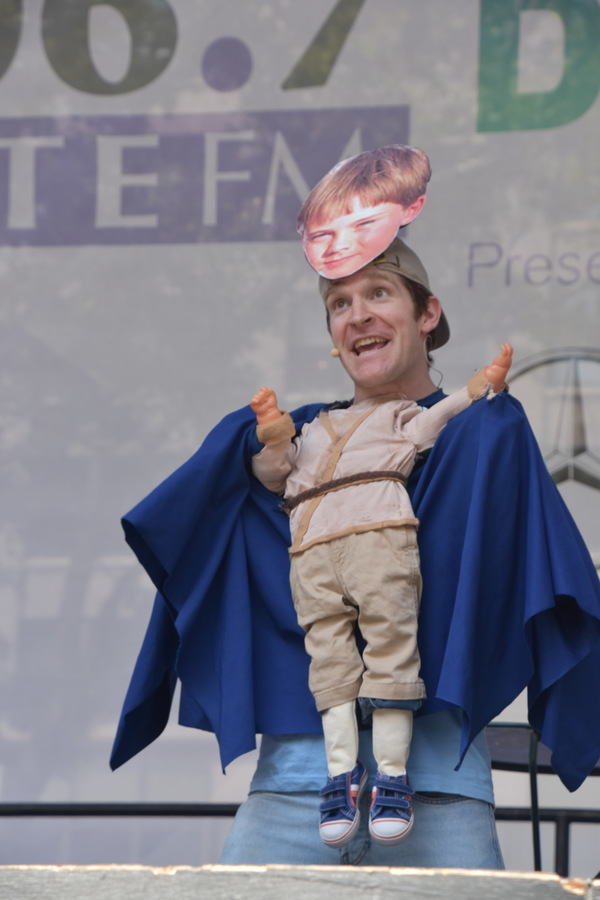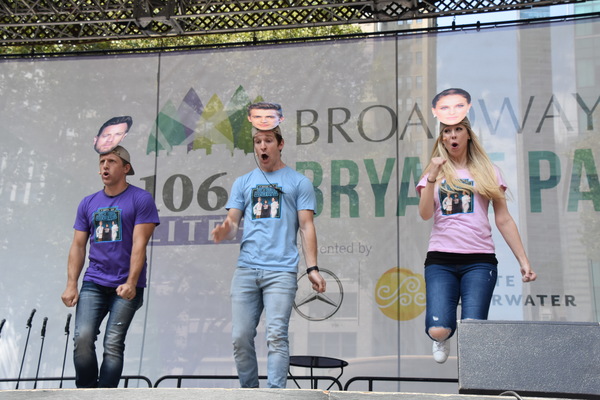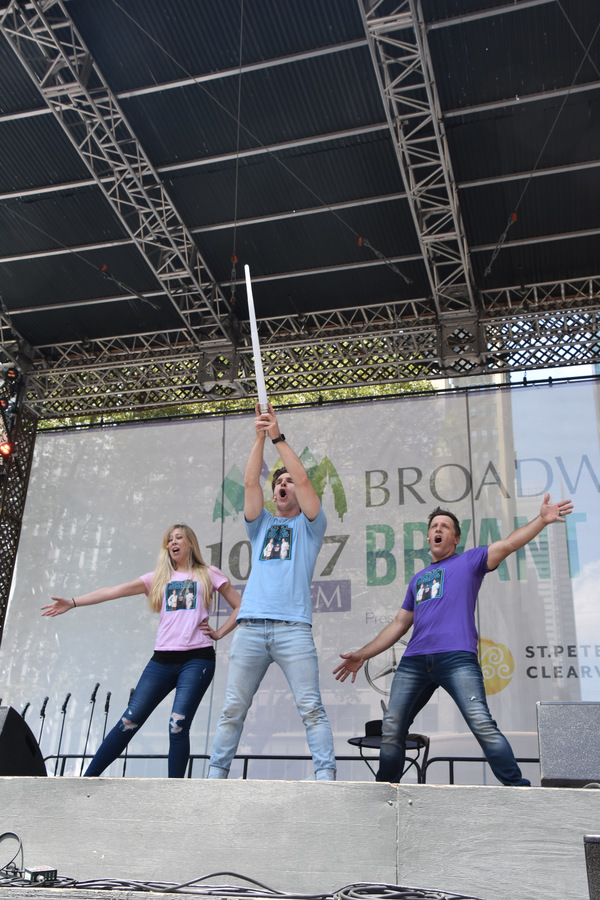 Melissa Etherridge My Window A Rock Goddess Spiritual Journey
Oscar and Grammy winner Melissa Etheridge's autobiographical musical My Window is an informative, riveting, raw, intimate and musically thrilling alsmost 3 hours of entertainment. With 22 albums to her name, Etheridge is a female rock goddess and is on par with Aretha Franklin, Tina Turner, Ann Wilson, Grace Slick, Joan Jett, Pat Benatar, Stevie Nicks, Debbie Harry and the incomparable Janis Joplin.
I originally saw this show when it opened at New World Stages almost a year ago and Etheridge's theatrical solo show has only gotten better and tighter. She invites theatergoers into an exhilarating evening of storytelling and music. Starting with her birth, we learn about her childhood in Kansas, groundbreaking career highlights, coming out, her lovers, the drugs she has taken, her spiritual journey, her wives, her kids, cancer and what makes Melissa who she is. She is charming, revealing, illuminating as she bares her heart & soul to all who attend.
In between learning about this bluesy warrior are her confessional lyrics, the raspy, smoky vocals and classics numbers  like "Like The Way I Do," "Twisted Off To Paradise,""I'm the Only One," "Come to My Window," "I Want to Come Over".
Winning a tiny trophy gave way to winning a Grammy for Best Female Rock Vocalist in 1998 and again in 1995. Before that in 1993 Etheridge came out publicly, early on in her career. In 2005 Etheridge took the Grammy stage after having cancer to join in a tribute to Janis Joplin. She appeared hairless. Etheridge also won an Oscar for Best Original Song in 2007 for "I Need To Wake Up" for the film "An Inconvenient Truth."
It turns out Etheridge has always loved musical theatre, as she treated us to a wonderful rendition of "On Broadway." She did make her Broadway debut in a weeklong stint as St. Jimmy in Green Day's American Idiot in 2011, but she doesn't talk about that.
Melissa Etheridge My Window, is wonderfully is written by Etheridge with additional material by Linda Wallem-Etheridge ("Nurse Jackie" showrunner, "That '70s Show"). The direction by Amy Tinkham is succent and well done.
Everything about this production is well done from the scenic design by Bruce Rodgers, lighting design by Abigail Rosen Holmes, fabulous projection design by Olivia Sebesky and the sound design by Shannon Salmon, which keeps this show clear and clean.

This is a must see show for anyone LGBTQIA. The message is positive and life affirming. This is a women who owns her talent, charisma and choices, which makes this a joy to watch.
Melissa Etheridge My Window: Circle In The Square, 235 West 50th Street. Closes November 19th.