Michael Wartella ,Ruby Rakos and company photo by Evan Zimmerman for MurphyMade
Chasing Rainbows: The Road to Oz, followed the yellow brick road from Flat Rock Theatre in 2015, to Goodspeed in 2016, to its premiere Sunday night at the Paper Mill Playhouse. The musical is directed and choreographed by Broadway's Denis Jones. Where the show succeeds is with the exuberant tap choreography, that will dazzle and astound. As well as the thrilling vocals by Max Von Essen as Frank Gumm and Ruby Rakos as Judy, musical direction by Lawrence Yurman, with orchestrations by Larry Blank and David Libby. This is a tuneful musical with much of the early Garland catalogue highlighted in snippets. "Zing Went the Strings Of My Heart", "You Made Me Love You", "When You're Smiling", "Shooting High", "Over the Rainbow" and "Chasing Rainbows", are just some of the songs highlighted.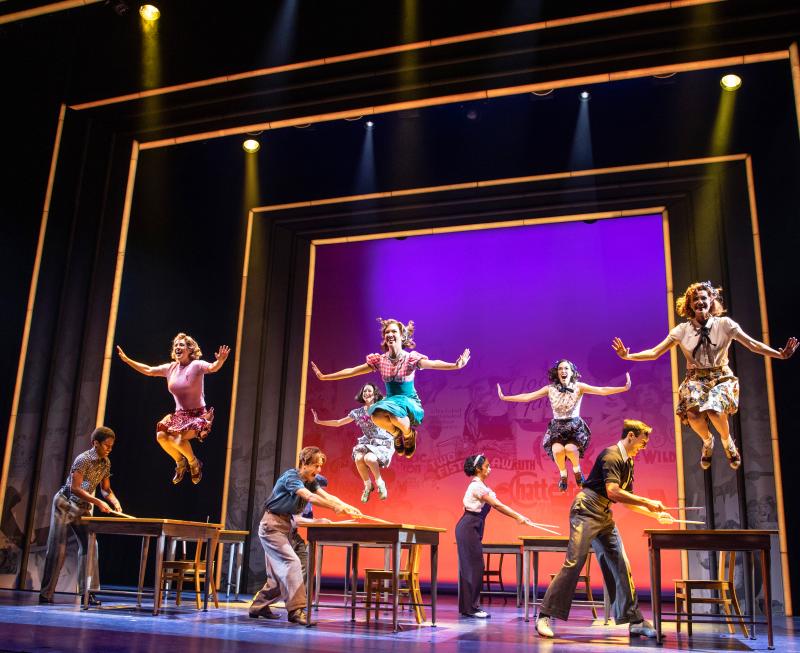 Where the show does not succeed is in its focus. In a sense this should be called Frank Gumm, thanks to the fabulous layered and sensitive performance by Max von Essen, who vocally gets the best songs and knocks them out of the park. We see his losing battle of wanting men and needing to hide. His love for his youngest daughter Frances (a charming Sophie Knapp), is heartfelt and devastating when she learns of his death right before an important radio performance. His not so happy marriage to Ethel (Lesli Margherita) also holds a lot of the focus, in the first act and half way through the second. In a show that is two hours and forty minutes, this section needs to be trimmed, even though this is some of the best material. The show even ends with Mr. Gumm front and center and Judy in the background off to Oz.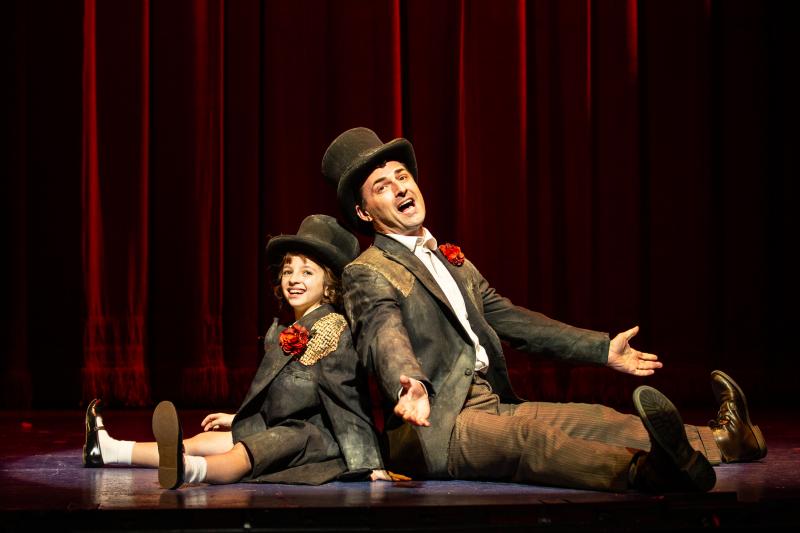 The show book by Marc Acito, conceived by Tina Marie Casamento who also contributes additional lyrics, has us following Judy Garland from vaudeville, singing with George Jessel (Kevin B. McGlynn), to Hollywood, her love of Clark Gable (Sean Thompson), singing with Deanna Durbin (Christina Maxwell), getting cast in the Andy Hardy movie series with Mickey Rooney (Michael Wartella) and her iconic role as Dorothy in "The Wizard of Oz."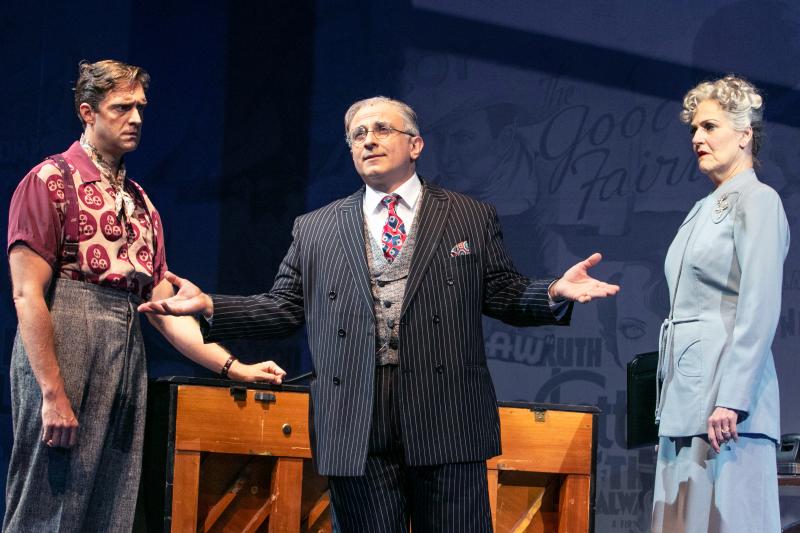 The fabulous Karen Mason gets stand-out numbers in each act. In act one, Mason plays Ma Lawlor, the swinging owner of the Lawlor Professional School for young entertainers. In the second act, Mason is Kay Koverman, secretary to Louis B. Mayer (the comedic Stephen DeRosa). When she sings "If/Only", she brings the house down. Also getting some touching moments are Colin Hanlon as the Southern-drawling songwriter Roger Edens. Both Rodger and Kay championed the young Garland.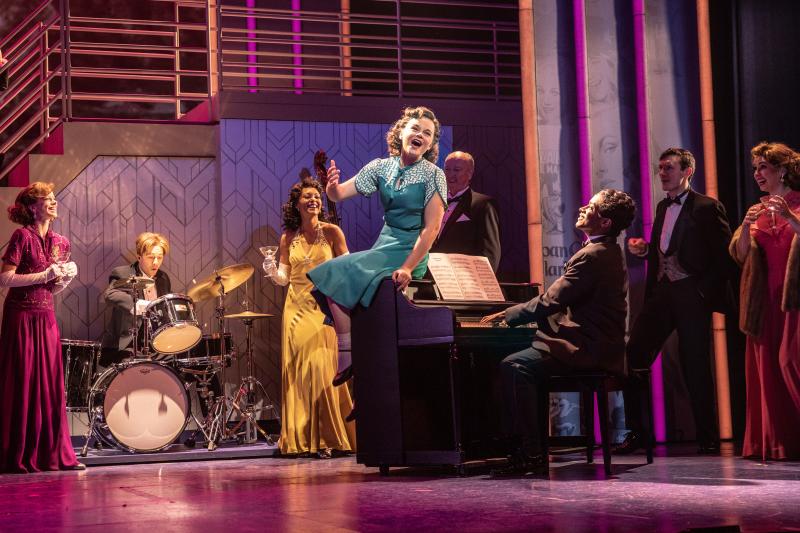 Ruby Rakos hits the right notes as Judy Garland/Frances Gumm, but it is  Michael Wartella as Mickey Rooney who you will remember, as well as Ms. Mason and Violet Tinnirello as Shirley Temple.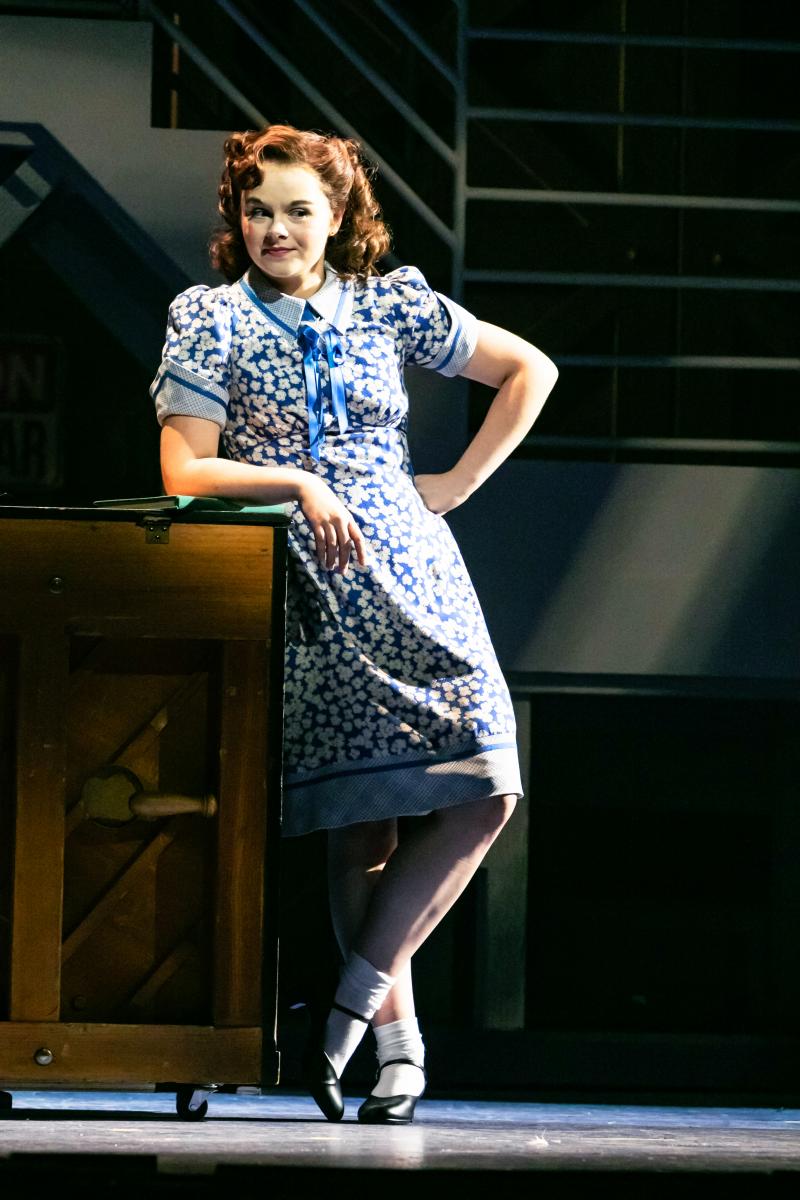 The scenic design by Alexander Dodge; costume design by Linda Cho; lighting design by Japhy Weideman; sound design by Matt Kraus; projection design by Peter Nigrini; hair and wig design by Charles G. LaPointe and makeup design by Dena Olivieri all hit the mark.
The most touching part of the whole show was the curtain call, that had the cast singing a moving "Over the Rainbow", acapella. The 81st season at the Paper Mill Playhouse started off with a sentimental icon, with a wish of hope for our country.
Chasing Rainbows: The Road to Oz: Paper Mill Playhouse, 22 Brookside Drive, Millburn, NJ. The show plays until October 27th.