Matt Williams Fear opened last night at the Lucille Lortel Theatre, 121 Christopher Street. Williams is a TV vet who created Home Improvement and Roseanne and was a writer-producer on The Cosby Show. Fear stars Obi Abili (TV's "Billions), Enrico Colantoni (Film: A Beautiful Day in the Neighborhood; TV's "Veronica Mars"), and Alexander Garfin (Film: Peanuts).
In Fear, am 8-year-old girl has disappeared. Phil (Enrico Colantoni), is a plumber and the head of the neighborhood watch. Phil is convinced that 15-year-old Jamie (Alexander Garfin), knows something or is responsible for the fate of the little girl and because of that kidnapped Jamie to get some answers.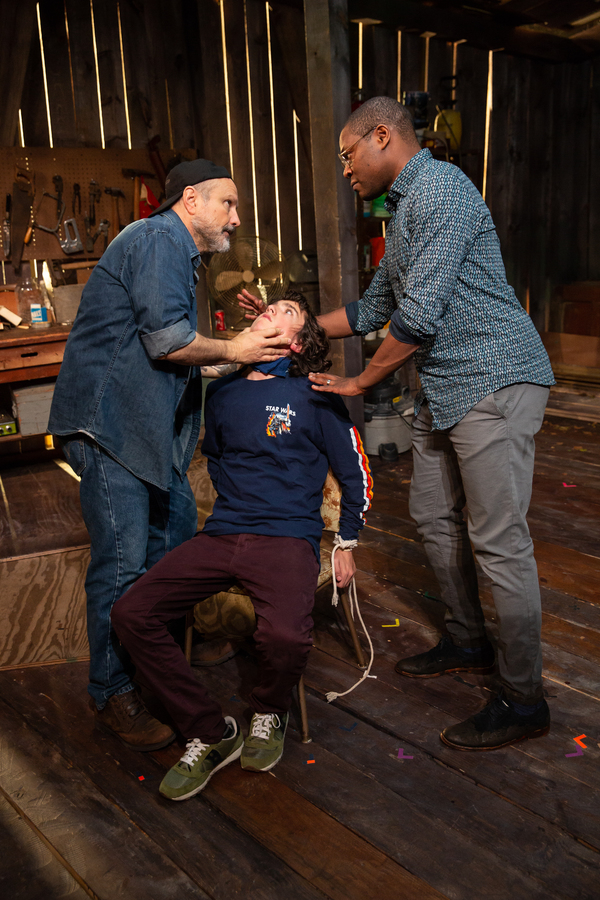 Tying Jamie to a chair, he starts to interrogate him, until Ethan (Obi Abili), tenured Princeton University professor, stumbles upon the two. Ethan had been a part of the search party. Ethan is horrified at what Phil has done and tries to reason with him. However Phil, despite being blue-collar plumber, is a match for Ethan. He describes how Jamie was responsible for a cat being set on fire and burned alive. Also Jamie was the last person to see the little girl alive.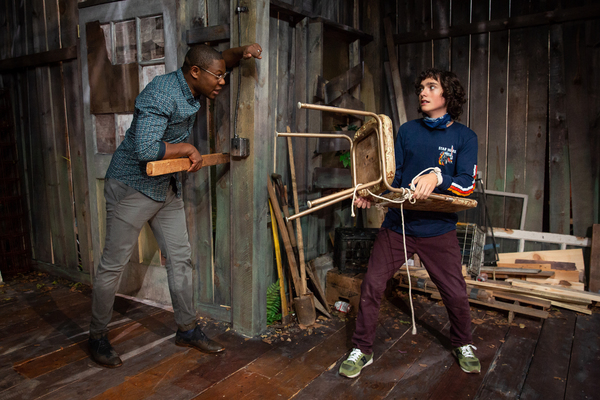 Ethan still thinks they should bring the boy to the police. Phil however wants to waterboard Jamie and get the results sooner, quicker, faster. Ethan empties his water bottle making this impossible. The two discuss  The Tempest, atheism and the difference between good and evil. As they discuss the ways of the world, it is hinted at that Phil has slept with Ethan's wife. Did he didn't he? Jamie uses that to manipulate the situation.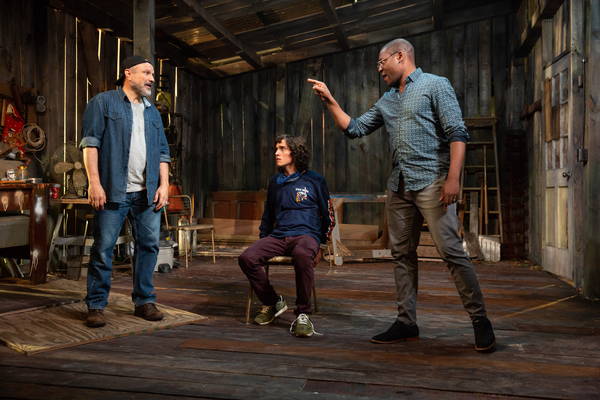 The cast handle their roles well, but Garfin seems less creepy than he should and Abili looks like he could take on Colantoni with a single blow.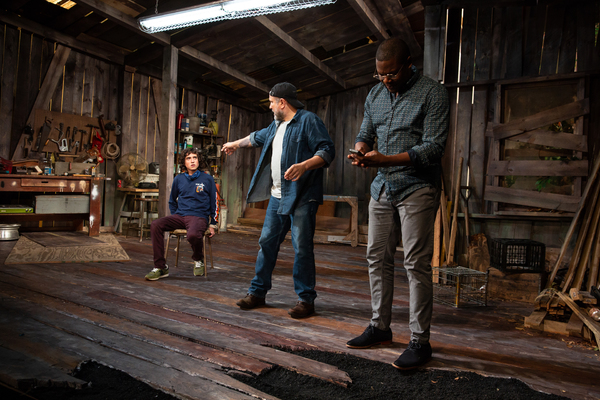 Director Tea Alagić delivers a tense storyline, thanks to Andrew Boyce's set, that makes you think a murder is about to happen any second. Jane Shaw's sound design, helps keeps you on edge.
Matt Williams play has twists that will surprise and really is a psychological mindf**k. Until the last minute you will not know the truth. Who is good, who is evil, who is the most damaged keeps switching back and forth. This puts redemption in a grey area, but most of all this play will make you think.
Fear: Presented by Cherry Lane Theatre, Julie Crosby/Cromono International, Marni Raab, David Nd Jenny Stone/Stone Boies Entertainment and David Youse at the Lucille Lortel Theatre, 121 Christopher St. until Dec 8th.