Three people were injured in a fire inside some ductwork at 145 West 45th Street. The New York City Fire Department said the fire call came in at 7:38 a.m., and firefighters were on the scene in four minutes. The fire was under control at 8:50 a.m. The buildings around the fire were evacuated.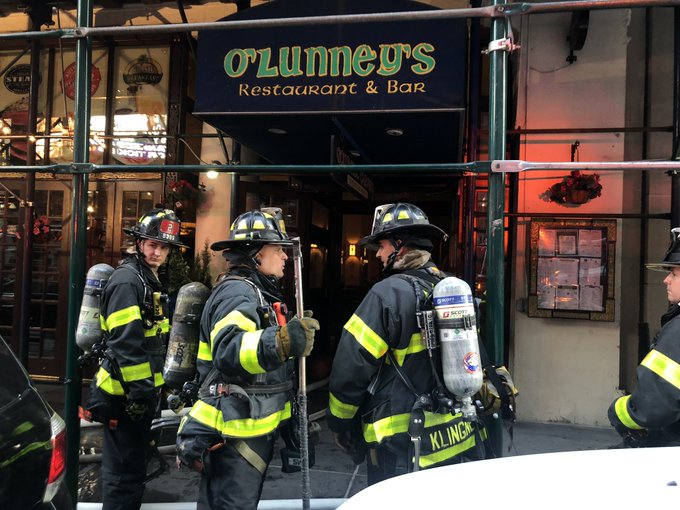 The fire was in the duct of OLunney's, one of the last Irish bars in midtown. The building is a mix of commercial with 20 residential apartments. There is a small hotel next door. Hyatt Times Square hotel guests were forced out of their rooms. Some walking down 38 flights of stairs and the fire was still going on.
Had to evacuate the #Hyatt Centric Hotel in #TimesSquare for a reported emergency in the area of the 25th floor. We could smell smoke from 8th floor as we walked the stairs down.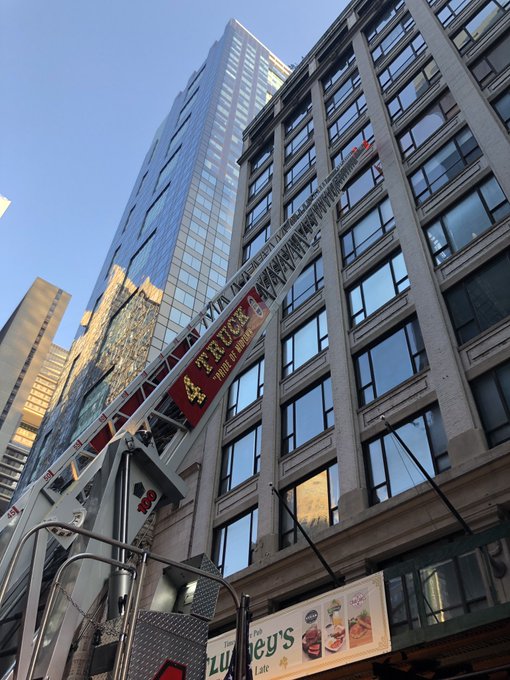 There were a lot of disabled people who had to climb down a lot of stairs, as the smoke spread up through the ventilation system all the way to the top of this building. The smoke also made its way into the hotel air shafts.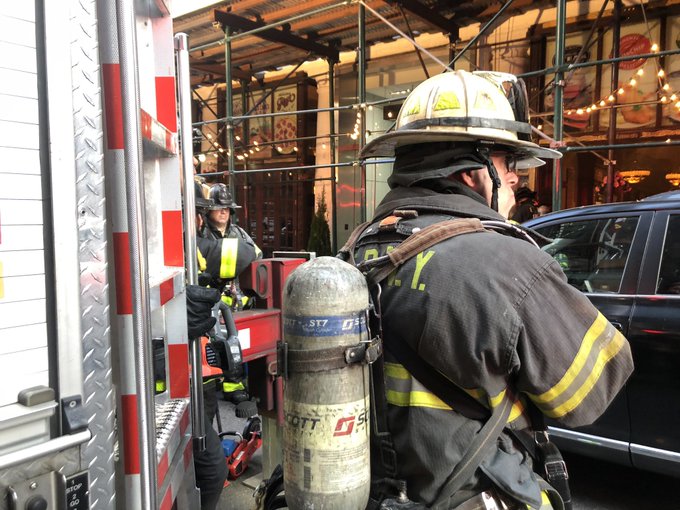 No firefighters were injured, as two civilians were treated and released on the scene. One was transported to an area hospital with difficulty breathing, FDNY said.