Parents Beware Satan Is Taking Over and Its Not a Joke
Satan, Lucifer, or whatever name you would like to use is getting brazen. On TV you have a series literally called Lucifer, where he is misunderstood and sympathetic. On The Chilling Adventures of Sabrina, God is made to look like he's the big bad wolf.
Forget about film, he is in every horror film there is, but what I have just discovered has gone too far. In Florida "The Satanic Children's Big Book of Activities," is being given out in Orange County public schools, thanks to a Florida judge who ruled that if Christian groups were allowed to give out Bibles and Christian-oriented religious materials, they had to allow atheist groups to do the same. These books are sold all over the internet.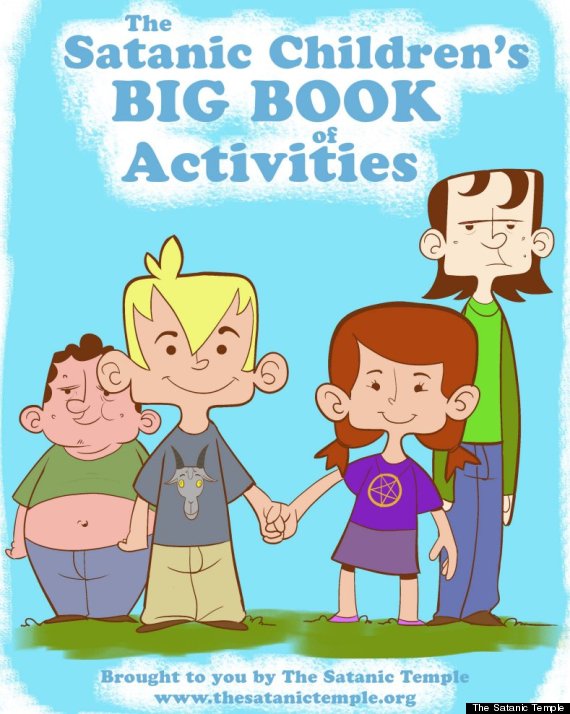 "I am quite certain that all of the children in these Florida schools are already aware of the Christian religion and it's Bible, and this might be the first exposure these children have to the actual practice of Satanism. We think many students will be very curious to see what we offer," the Satanic Temple's spokesperson, Lucien Greaves, explained in this statement.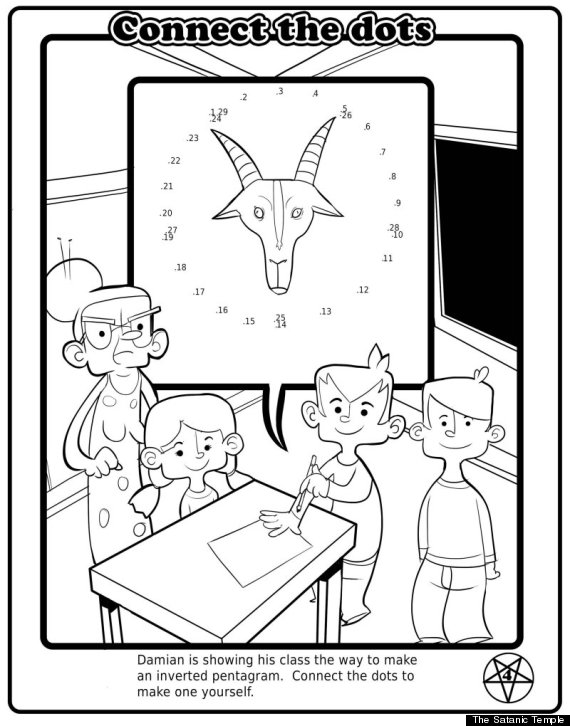 You can purchase the book for $9.95 here. But there are more.
Satanic Coloring Book: The Devil Child Games Edition: Presenting Satan, Lucifer, Black Goat, Sigil Baphomet, Antichrist, Necronomicon, Black. These types of book can be found here or here
What is our world coming to? If this doesn't scare you nothing will.
After writing this article this came to me in my personal e-mail.
Seriously the internet is reading our minds and our tracking us.
T2C Sends Our Prayers to Andrew Lloyd Webber and Lea Michele
Saturday, March 25, 2023
 A Statement From Andrew Lloyd Webber
 I am shattered to have to announce that my beloved elder son Nick died a few hours ago in Basingstoke Hospital. His whole family is gathered together and we are all totally bereft. 
 Thank you for all your thoughts during this difficult time.
The 75-year-old Oscar-winning composer son Nicholas followed in his father's footsteps and was a successful composer in his own right, having written Fat Friends The Musical. He was married to musician Polly Wiltshire, who appeared on the soundtrack of his father's 2019 movie Cats.
During his career, Nicholas also scored music for an adaption of The Little Prince as well as composing numerous TV and film scores, including for the BBC1 drama Loves, Lies, and Records.
Nicholas previously spoke about making his own way in the theatre world away from his famous family name in a 2011 unearthed interview.
He said he wanted to be 'judged on his own merits' so dropped his surname when working to see what the reaction would be.
Our hearts and prayers go out to his family.
Also on Saturday Lea Michele updated her fans on the status of her two-year-old's health via her Instagram  after he was hospitalized earlier this week.  Her son Ever was in the hospital, but is now out due to a 'scary health issue. She posted a picture backstage in her dressing room ahead of her Broadway performance in Funny Girl. Lea had been out to focus on her family.
"I just wanted to say thank you to everyone for just so much love and support this week. I really really appreciated it".
My View: It's Today! It's Tonight! Marilyn Maye Rehearses For Her New York Pops Carnegie Hall Debut
Sometimes you have to pinch yourself at the opportunities you are presented with.  TODAY would be one of those.  Or as Marilyn Maye might sing to you, "It's Today."
This afternoon I had the privilege of witnessing the 95 year old star, rehearsing on the stage of Carnegie Hall, under the baton of Maestro Steven Reineke, in front of the mighty New York Pops Orchestra.  It all happens tonight and has been a lifetime in the making.  As if The New York Times piece, bylined by Melissa Errico, wasn't enough to whet your appetite for what is sure to be a historic evening, maybe these photos will help get you even more excited.  Thank you to all who made this happen for me, to present to you….Humbly Yours, Stephen
My View: Someone Named Storm Caused Lots Of Excitement In New York City Last Night
Storm Large has made a name for herself from tours with Pink Martini to orchestral appearances at Carnegie Hall to the television stage of "America's Got Talent."  But it is with her loyal and fearless band, Le Bonheur, that she grabs audiences. by the lapels and refuses to let go.  Love, Storm her new show played 54 Below last night.  It's a playlist of songs by pop luminaries, rock goddesses, and Storm's fiery originals.  There might be someone in the news with a variation of her name currently causing some political excitement, but few entertainers can create the musical excitement that exists in a Storm Large performance.