Project Shaw Brings to Life The Stepmother
Gingold Theatrical Group continued the 14th Season of Project Shaw, Art as Activism: A Theatrical Survival Guide, with one of the groundbreaking feminist plays of the early 20th Century, The Stepmother by Githa Sowerby.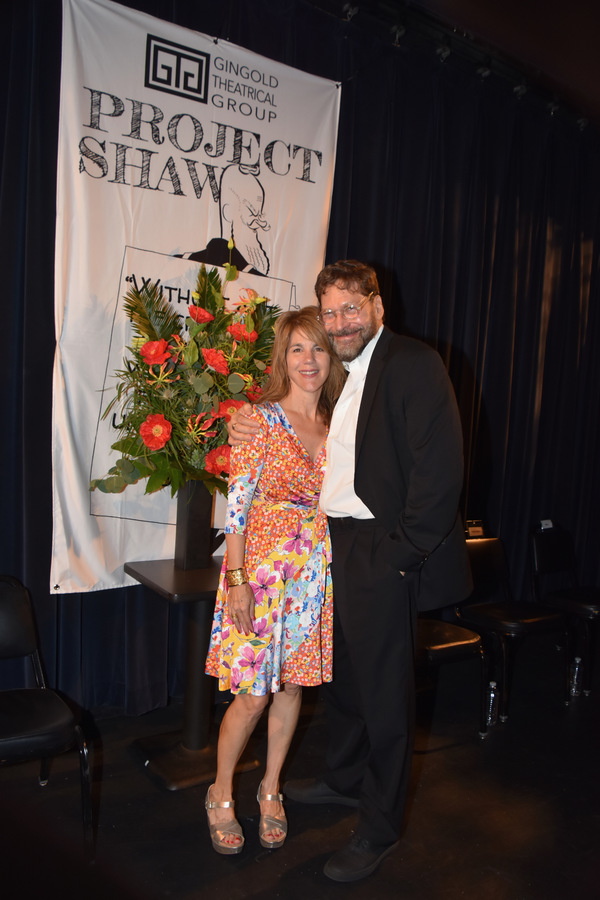 Directed by Kathy Gail MacGowan, the cast features Jordan Ahnquist (When Pigs Fly, Shear Madness), MaryKate Harris (Chaplin, Cocktail), Steven Hauck (The Marvelous Mrs. Maisel), Bill Kux (The Trip to Bountiful, Gore Vidal's The Best Man), Rachel Pickup (Present Laughter), Patti Perkins (The Dead), Victor Slezak (The Graduate, Jackie), and Lindsay Ryan (Dr. Seuss' How the Grinch Stole Christmas!).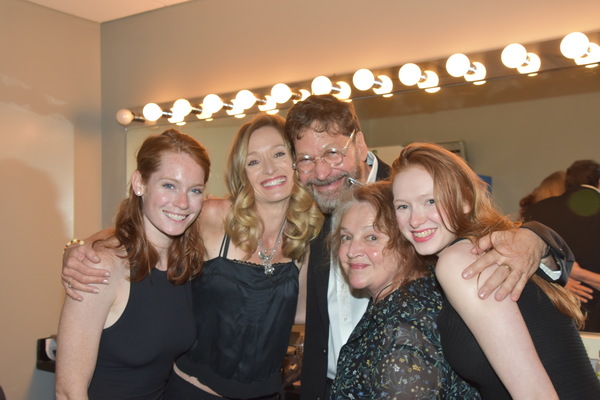 The Stepmother by Githa Sowerby from 1924 tackles the tensions of female independence in a patriarchal society. This recently rediscovered play has been seen in London but this will be its New York premiere. The plot follows a young woman fighting to create a life for herself. Here's an extremely rare opportunity to see one of the most important steps in women's rights as presenting on stage. Sowerby was greatly influenced and encouraged by Shaw!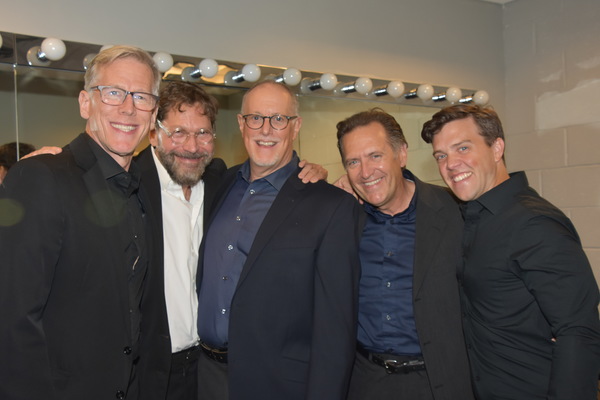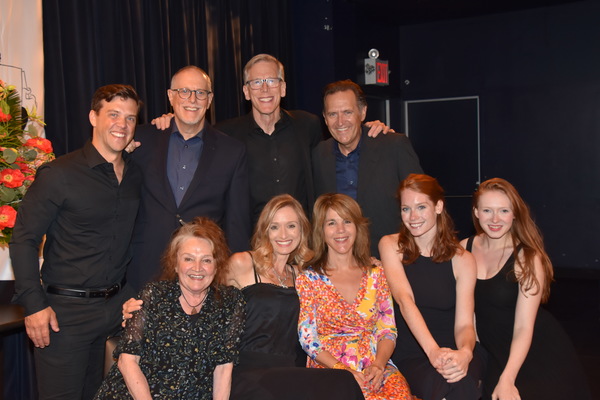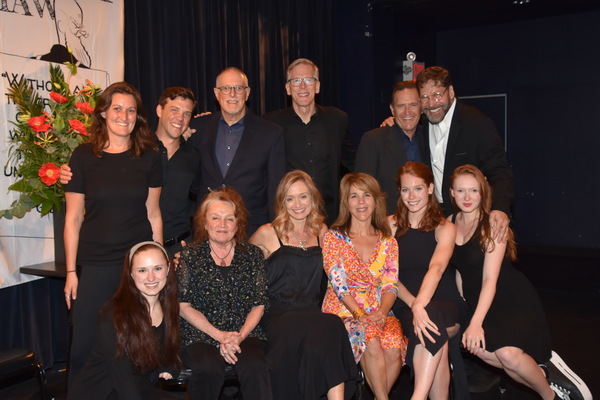 David Staller, Stage Managers Taylor Mankowski and Kaelyn Delcalzo-Sakosits join with Kathy Gail MacGowan and tonight's cast-Jordan Ahnquist, Bill Kux, Steve Hauk, Victor Slezak, Patti Perkins, Rachel Pickup, lindsay Ryan and MaryKate Harris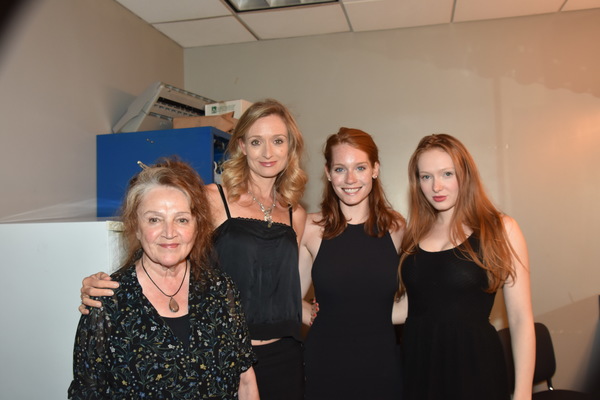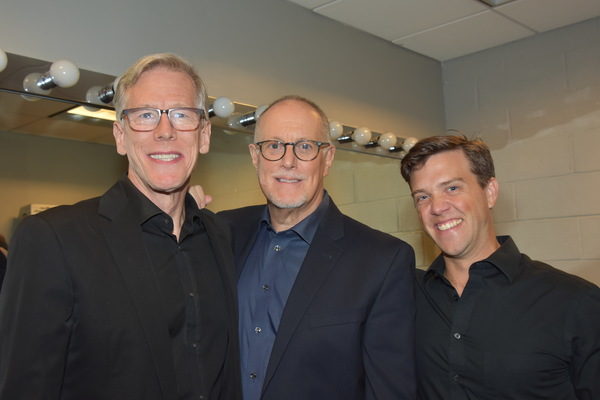 Let's Talk to Lindsay Heather Pearce and Jordan Donica Guest Stars of The New Rock Musical, Exorcistic
The new rock musical, Exorcistic will premier in NYC just in time for Halloween. The show will come to NYC for its limited viewing on October 8th through October 23rd at The Box. The unauthorized parody of The Exorcist was brought back by popular demand after their sold-out run at The Three Clubs in Los Angeles.
Lindsay Heather Pearce (Wicked and Titanique,) will be featured in the opening cast. Each night there will be a different special guest performer who will be played by: Marissa Rosen (For the Girls, Water for Elephants, Modern Love) Nick Cearly (The Skivvies, You're a Good Man Charlie Brown) Jillian Schiralli (CATS, now that's what i call 90s) Gerard Canonico (Almost Famous, The Dude Ranch) Jordan Donica (Camelot, Rent, Hamilton) Jamie Cepero (SMASH, The Function) and more!
The musical parody brings about horror, hilarity, and the most powerhouse rock tunes you'll see in a theater this year! The production brings to roaring life with iconic imagery and an explosive live band, with book, lyrics, and music by two-time Ovation Award winner Michael Shaw Fisher. This is the story of a movie star whose daughter becomes possessed and is helped by priests who try to save her.
The show stars Emma Hunton (Freeform's Good Trouble, Wicked, and Rent) reprises her role from the LA production, The Summer Set's frontman Brian Logan Dales, Leigh Wolf (Exorcistic 2013), Jesse Merlin (For Love of the Glove, Re-Animator the Musical), Nick Bredosky (UMPO 10 Things I Hate About You) Kim Dalton (Cluelesque, Toil & Trouble) Mitchell Gerrard Johnson (A New Brain) Gabby Sanalitro (That 90's Show) and Tyler Olshanksky.
The Box is located at 189 Chrystie St, New York, NY 10002.  The show will start promptly at 7:30 pm with the doors opening at 6:30 pm. Tickets are now available and can be purchased
here
To listen to the cast album of EXORCISTIC: The Rock Musical, click
here
Video by Magda Katz