Starting with New York, first up a tour with the curator of the Hal Prince exhibition at the New York Public Library for the Performing Arts, "In the Company of Harold Prince: Broadway Producer, Director, Collaborator".
The Met 360° Project is an award-winning series of six short videos that invites viewers around the world to virtually visit The Met's art and architecture in a fresh, immersive way. Created using spherical 360° technology, it allows viewers to explore some of the Museum's iconic spaces as never before. This series affords an access and a perspective typically unavailable to the public. Viewers can experience the magic of standing in an empty gallery after-hours, witnessing a bustling space in time-lapse, or floating high above The Met Cloisters for a bird's-eye view.
The Natural History Museum gives you four video's in which to explore the museum. Museum View Virtual Tour, Guided Hall Tours, Google Arts and Culture and Explorer.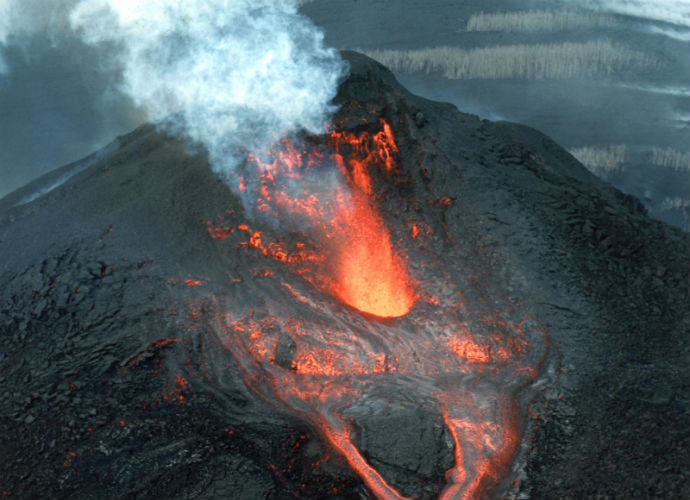 In The Hidden World of Natural Parks fly over an active volcano. Created with Sketch. Rappel into a crevasse, kayak through icebergs, and watch a glacier recede. Fly over an active volcano, explore a lava tube, and look out across volcanic cliffs.
Virtual Yosemite is a groundbreaking interactive tour of one of America's most popular and spectacular natural environments – Yosemite National Park in California. It was created and photographed by pioneering virtual reality (VR) photographer Scott Highton, who has specialized in VR photography since the early 1990s. Experience over 200 different locations within Yosemite and its surrounding areas, in all seasons. Dizzying views from the tops of Yosemite's famous cliffs and waterfalls are available, along with peaceful locations along trails and in well-known parts of Yosemite Valley.
Ready to explore Yellowstone? You don't have to wait. You can start exploring now by virtually touring some of the main attractions around the park. Included with each tour is additional information about visiting in person.
Spend some time watching eleven animals at the San Diego Zoo. The animals are relaxing and showing off for the zoo's selection of live cams, Tigers and pandas and polar bears….oh my!
From the land to the sea. Beluga whales, sea otter meet the creatures of The Georgia Aquarium. The Ocean Voyager gallery, built by The Home Depot is home to four whale sharks, four manta rays and thousands of other fascinating fish. As one of the largest single aquatic exhibits in the world, Ocean Voyager features an acrylic tunnel for guests to view thousands of marine creatures on all sides, as well as a giant acrylic viewing window to explore our oceans like never before. Now you can do this virtually.
Want to see some more from the sea? Be delighted by the antics of our sea otters or mellow out to the hypnotic drifting of our jellies. With ten live cams to choose from, you can experience the wonder of the ocean no matter where you are. Go to the Monterey Aquarium for more.
Loving the Love of "Love's Labour's Lost" at the Stratford Festival, Canada
"Why do we do that? Why do we do that? We do that to find love. Oh, I love to be in love. Don't you love to be in love? Ain't it just great to be in love? Ain't it wonderful?"
I know. A strange way to begin a review of Stratford Festival's sweet and stylistically funny turn on Shakespeare's Love's Labour's Lost, but I couldn't help myself. I had those immortal lines, spoken so true and magically by the magnificent Bette Midler as she is about to launch into "When A Man Loves a Woman" in the film, "The Rose", running through my head on repeat as the lights began to dim in the Festival's intimate 260-seat Studio Theatre. It couldn't be helped, as this structured tale of love and desire, caught between the head and the heart at strikingly funny odds with one another, rings forward with a blow of air from a gardener trying to bring neat order to the nature of nature. It's a clever beginning, celebrating the eternal effervescence of the human instinct to find love, while also mocking our structural, logical, and intellectual desire to control that impossible impulse.
As directed with a modernistic approach to love and humor by the inventive Peter Pasyk (Stratford's Hamlet), Love's Labour's Lost plays with our mad attempts, joking at the performative notions when it comes to the matters of the heart, while also giving honor to our instinct to find love. Berowne, played strongly by the engaging Tyrone Savage (Crow's 15 Dogs) who was recently seen serving up coffee at the Grand Magic, emerges out of the sidelines of this manicured space to become somewhat the play's lead, giving solid question to King Ferdinand, played royally by Jordin Hall (NAC's The Neverending Story), and the pact he has created to agree to avoid the female sex for three years. What was he thinking?
The King wants him, and his two fellow scholarly companions, Langaville, played strong by Chris Mejaki, and Dumaine, played true by Chanakya Mukherjee, to sign a demented document that would remove the idea of love and romance from their lives for a period of three years, and replace it with intellectual and undistracted study. Berowne had agreed to this earlier, but he proclaims, at the moment of reckoning, that he had "swore in jest", as any wise person would, but eventually agrees to agree. They all sign, and dutifully don scholarly white robes to show their unity, courtesy of costume designer Sim Suzer (Shaw's Everybody), but for what reason, you may ask, does Berowne agree to this? "Why do we do that?" comes back into my head, thanks to the Rose. To find love? Cause we do love to be in love. Or because, quite possibly, he never really believed in his heart of hearts that any of them would be able to honor this ridiculously signed contract. Berowne may be the wisest one of them all. Or is it because he has already found love in the form of Rosaline?
"I am betrayed!" An understandable framework. You see, arriving soon into this quant land of Navarre (a medieval kingdom that borders Spain and France), just moments after this ridiculous document is signed by the four, there is a royal arrival of the Princess of France, played beautifully by Celia Aloma (Arts Club's No Child) and her three ladies-in-waiting, Rosaline (Amaka Umeh), Katherine (Elizabeth Adams), and Maria (Gianna MacGilchrist), along with their trusted Boyet (Steve Ross). They show up, looking splendid and colorful, outside the castle gates for a vague diplomatic mission and conference with the King. The question is, how will he do that and fulfill his obligation and signed oath? Well, that's beyond me, but it is clear they are all going to give it a good, solid, although obviously doomed, try, casting the women out into the fields, yet promising discussion to satisfy their diplomatic mission a wee bit later.
And in typical Shakespearean fashion, love easily enters the room – or should I say, the field, blown in as forcibly as those leaves were blown out by the feisty groundskeeper, Costard, played gloriously well by Wahsontí:io Kirby (Stratford's Hamlet-911), who steals almost every scene they blow into. Words may fail us when it comes to love, but pheromones never do fail the formulations of desire, especially for Savage's Berowne and the lustful interaction he has with the fair and fiery Rosaline, played with firecracker feistiness by Amaka Umeh (Stratford's Hamlet). "I heard your guilty rhyme," one soul proclaims, and there is no going back, "by heaven".
Structured in symmetrical order, void of any chaos and natural wildness, designed impeccably by Julie Fox (Stratford's R+J) with gentle lighting by Arun Srinivasan (Tarragon's Cockroach), director Pasyk sends the piece galloping forward like dogs on a hunt, condensing the five-act love comedy into a one-act intermission-less engagement without giving up any of the pleasantries and musical fun. This is thanks to composer and sound designer Thomas Ryder Payne (Factory's Wildfire) and choreographer Stephen Cota (Stratford's Frankenstein Revived), who find plenty to beautifully and distinctly revel in from beginning to end. The framework isn't the sharpest of stylistic remodeling, feeling lackadaisical and random, feeling somewhat flattened even with the splashes of color and the fine performances bounding about. But the modern approach does enliven these aspects, blurring the lines between artifice and general authenticity within moments of one another, giving way to love and fireman hijinks without ever really missing out on a laugh.
Savage and Umeh ignite the play, and themselves, almost from the get-go, but the flames of love soon envelop all the others quickly and easily as if Ross's wonderful droll Boyet was singlehandedly ushering Cupid forward into the gleeful mess. Naturally, letters are mislaid, and given to the wrong young lady, while stripper-like costumes and love-identifiers are cross-pollinated to add to the confusion and merriment of all involved. There are leaps over hedges, called-out poetic love-bombs, and layers of comedy ushered forth with dutiful aplomb by a cast that is so magnificently able that the overall effect is far greater than the stylistically challenged rendering.
The Spaniard, Don Armado, played to the high nines by the wonderful Gordon S. Miller (Stratford's Grand Magic) flexes his comic lisp with determined hilarity. He is matched with equal bits of musical heart, humanity, and humor by the not-so-Herculean Moth, portrayed perfectly by Christo Graham (CS's Unsafe). The songs burst forth, tenderly and lovingly by a soft falsetto, reminding us all of the melancholy arc that love can bring, as well as the wonder and joy that lives around the corner from it.
Kirby's comic Costard almost steals the show, mechanically blowing hard letters in all the wrong directions, including in the direction of the playful Jaquenetta, lovingly portrayed by Hannah Wigglesworth (Stratford's Richard II and Richard III). Michael Spencer-Davis (Grand's Art), has fun with the fussy schoolmaster Holofernes, as does Matthew Kabwe (CS's A Midsummer Night's Dream) with his Nathaniel. But it is in the facade of Dull, played exactly as required by the wonderful Jane Spidell (Coal Mine's The River), where pleasure and performance truly find its bluster, and we couldn't be more pleased to be dulled by this drumming constable.
"What is love?" the play asks, in song and dance, just like the Rose when she asks her own burning questions about the whys and the hows of love. All we do know is we can't help ourselves. Because it is great, grand, and absolutely wonderful, even when a document is signed trying to proclaim it away. It enlivens every pore of our being when we do find it and feel it. We don't need nine worthies to stab us with laughter to know love's intent. We just need to embrace it when it comes, just like we should with Stratford's tightened-up and modernized Love's Labour's Lost which truly understands that level of joyful engagement. Even if the style that is delivered isn't as sharply defined as Stratford's other comic love story, Much Ado About Nothing, a show that gives us everything we could possibly hope for from Shakespeare and the Stratford Festival. Their Love's Labour's Lost is just another layer of frosting on an already delicious Festival cake. So go, devour it all, with love. How could you not? Cause, "don't you love to be in love?" I know I do.
Stratford Festival's Love's Labour's Lost runs through October 1 at the Studio Theatre. For information and tickets, click here.
For more go to frontmezzjunkies.com